Jean-Michel Basquiat was an American artist that first gained recognition for his SAMO graffiti that he did all over New York. At the tender age of 19 years old, he was hand painting postcards and t-shirts to survive his bohemian lifestyle in Manhattan's Lower East Side. Around the same time he formed the band Gray with Vincent Gallo and other friends. After showing some drawings in a group show, Jean-Michel was rapidly discovered by art critics and other important figures in the art world. By the age of 23 he was a world famous artist, dating Madonna, being Andy Warhol's best friend and collaborator. He died of an drug overdose at 27, leaving behind him a body of work of more that 1 000 paintings and 1 000 drawings that are now part of the most important art collections all over the world. Even if the paintings look childish at first glance, they are profoundly significant of the culture at that time, with themes like racism, consumption, cultural icons and art historical references. He claimed that every line means something.
If you would like to know more about him, there is a couple of movies you might want to see;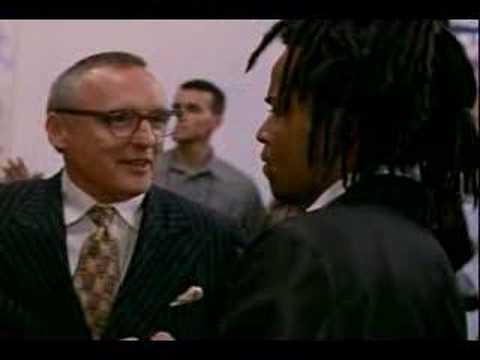 Directed by Julian Schnabel, Jeffrey Wright gives a stunning performance and Andy Warhol is played by David Bowie.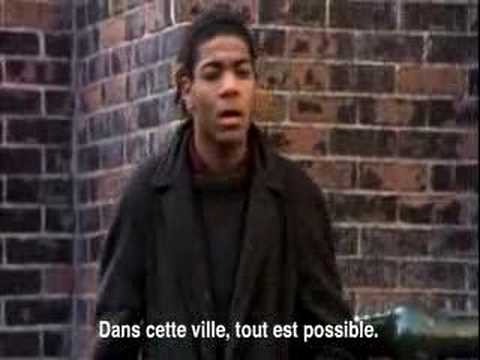 Directed by Edo Bertoglio and written by Glenn O'Brien, Downtown 81 is one day in the life of Jean Michel Basquiat, played by himself. Featuring a lot of artist from the New York downtown scene of the 80′s like King Creole and the Coconuts, James White and the Blacks, Debbie Harry and many more. Worth to watch if you are interested by everything like the early hip hop culture, graffiti and the good years of the Lower East Side.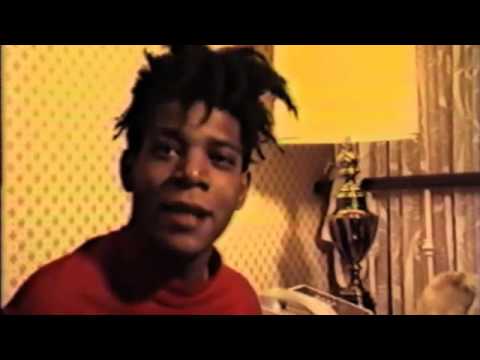 Finally, there is Jean-Michel Basquiat: The Radiant Child by Tamra Davis that is currently playing at Cinema du Parc.